Human Mononuclear Cells (MNCs)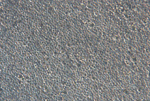 Cryopreserved Human Peripheral Blood Mononuclear Cells (PBMCs) are available as positive and negative controls for T-cell monitoring in ELISPOT, ELISA, cytokine bead array, tetramer/pentamer, and flow cytometry assays. A peripheral blood mononuclear cell (PBMC) is defined as any blood cell with a round nucleus (i.e. a lymphocyte, a monocyte, or a macrophage). These blood cells are a critical component in the immune system to fight infection and adapt to intruders. The lymphocyte population consists of T cells, B cells and Natural Killer cells. These cells are often extracted from whole blood or from leukopacks using ficoll, a hydrophilic polysaccharide that separates layers of blood, with monocytes and lymphocytes forming a buffy coat under a layer of plasma.
Samples from each donor are tested via PCR to confirm non-reactivity.
Ordering Information:
Mononuclear Cells
| Item# | Item Desc | U/M | Price |
| --- | --- | --- | --- |
| SER-PBMC-F | Human Normal Peripheral Blood Mononuclear Cells (PBMCs), Cryopreserved, 15 million cells/vial | Vial | $141.00 |
| SER-PBMC-P-F | Human Normal Peripheral Blood Mononuclear Cells (PBMCs), Cryopreserved, (POOLED) 15 million cells/vial | Vial | $141.00 |
| SER-PBMC | Human Normal Peripheral Blood Mononuclear Cells (PBMCs), FRESH 15 million cells/vial, (Collect/Ship same day, Testing Pending-requires signed waiver on file-contact us for more details) | Vial | $181.00 |
| SER-PBMC-200-F | Human Normal Peripheral Blood Mononuclear Cells (PBMCs), Cryopreserved, 100 million cells/vial | Vial | $399.00 |
| SER-PBMC-200P-F | Human Normal Peripheral Blood Mononuclear Cells (PBMCs), Cryopreserved, (POOLED) 100 million cells/vial | Vial | $399.00 |
| SER-PBMC-200 | Human Normal Peripheral Blood Mononuclear Cells, FRESH (PBMCs), 200 million cells/vial, (Collect/Ship same day, Testing Pending-requires signed waiver on file-contact us for more details) | Vial | $422.00 |
| SER-D-PBMC | Human, TYPE 2 DIABETIC, Peripheral Blood Mononuclear Cells (PBMCs), Cryopreserved, 15 million cells/vial | Vial | $209.00 |
| SER-CBMNC-100-F | Human Cord Blood Mononuclear Cells (MNCs),Cryopreserved, SINGLE Donor, min of 100 million cells/vial | Vial | $1452.00 |
| SER-BMMNC-F | Human Bone Marrow Mononuclear Cells (MNCs),CRYOPRESERVED, SINGLE Donor, min of 10 million cells/vial | Vial | $346.00 |
| SER-CD19-F | Human Normal Peripheral Blood B-Cells, CD19 , Cryopreserved, 1 million cells/vial | Vial | $209.00 |
| SER-PBCD56 NK-F | Human Normal Peripheral Blood Cryopreserved Natural Killer Cells (NK), CD56 , 5 million cells/vial | Vial | $760.00 |
| SER-PBCD56-UNT-F | Normal Human Peripheral Blood Natural Killer Cells, CD56 , UNTOUCHED, Cryopreserved, 5 million cells/vial.+ Isolated by Negative Selection, indirect immunomagnetic NK cell labeling to deplete the non-CD56 NK cells | Vial | $1111.00 |
| SER-PMN | Human Normal Polymorphonuclear Cells (PMN), Cryopreserved, 15 million cells/vial | Vial | $174.00 |
| LYMPH-1 | Lymphocyte Medium for Thawing, Plating and short-term maintenance [for use with all blood derived cells] | 100ml | $128.00 |
| LYMPH-1-50 | Lymphocyte Medium for Thawing, Plating and short-term maintenance [for use with all blood derived cells] | 50ml | $76.00 |
| LYMPH-100 | Lymphocyte Cryopreservation Medium, 100ml | 100ml | $227.00 |
| SER-PBMC-CUSTOM-F | Human Peripheral Blood Mononuclear Cells, Cryopreserved, Custom DISEASED Donor Collection. Inquire about available samples | Vial | Inquire |
Lymphoid Cells
| Item# | Item Desc | U/M | Price |
| --- | --- | --- | --- |
| SER-CD3-F | Normal Human Peripheral Blood T-Cells, CD3+ (Positive Selection), Cryopreserved, 5 million cells/vial | Vial | $446.00 |
| SER-CD3-PANT10-F | Normal Human Peripheral Blood Pan T-Cells, CD3+ (Negative Selection), Cryopreserved, 10 million cells/vial | Vial | $499.00 |
| SER-CD3-PANT-F | Normal Human Peripheral Blood Pan T-Cells, CD3+ (Negative Selection), Cryopreserved, 20 million cells/vial | Vial | $928.00 |
| SER-CD4+ T-F | Normal Human Peripheral Blood T-Cells, CD4 , Cryopreserved, 5 million cells/vial | Vial | $446.00 |
| SER-PBCD4+ TH-N-F | Normal Human Peripheral Blood Cryopreserved Naive T Helper Cells, CD4+ , 1 million cells/vial | Vial | $446.00 |
| SER-CBCD4+ T-F | Normal Human Cord Blood Cryopreserved CD4+ T Cells, 5 million cells/vial | Vial | $534.00 |
| SER-CBCD4+ TH-N-F | Normal Human Cord Blood Cryopreserved NAIVE CD4+ T Cells, 1 million cells/vial | Vial | $592.00 |
| SER-PBCD8+ KT-N-F | Normal Human Peripheral Blood Cryopreserved Naive T Killer Cells, CD8+ , 1 million cells/vial | Vial | $907.00 |
| SER-PBCD8+ KT-F | Normal Human Peripheral Blood Cryopreserved T Killer Cells, CD8+ , 5 million cells/vial | Vial | $907.00 |
| SER-PBCD25+ TR-F | Normal Human Peripheral Blood, Cryopreserved, CD25+ Regulatory T Cells, 2 millions cells/vial | Vial | $1109.00 |
| SER-TCRGD-F | Normal Human Peripheral Blood Gamma Delta T-Cells, (TCR g/d ) Cryopreserved, 1 million cells/vial | Vial | $1815.00 |
Myeloid Cells
| Item# | Item Desc | U/M | Price |
| --- | --- | --- | --- |
| SER-CD14-F | Normal Human Peripheral Blood MONOCYTES, CD14+ , Cryopreserved, 5 million cells/vial | Vial | $446.00 |
| SER-PBCD1c-F | Normal Human Peripheral Blood Cryopreserved Myeloid Dendritic Cells, CD1c (BDCA-1) Positive: 500,000 cells/vial | Vial | $1114.00 |
| SER-MODC-F | Human Monocyte Derived Dendritic Cells, Cryopreserved, 1 million cells/vial | Vial | $745.00 |
*Eosinophils and Basophils available upon request
Human Mononuclear Cells (MNCs) Publications